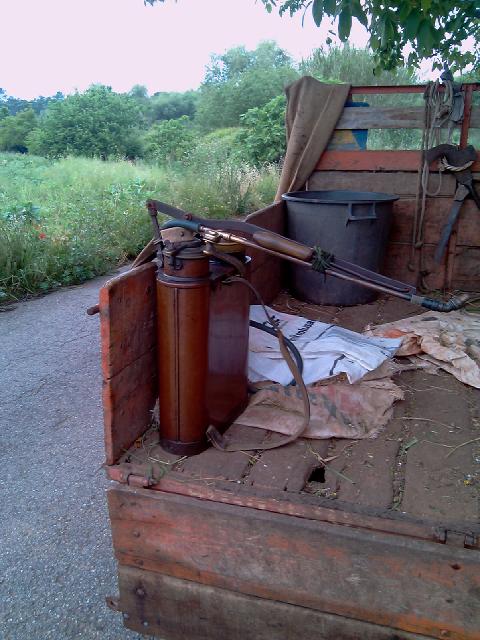 May 14th Friday.
Another day of rest decreed for Betsy's leg. She will get a bus to Conimbriga to see an extensive Roman site and then bus to Coimbra to meet Tony and Tim.
The two set off at first though more limestone scenery with dry river valleys and extensive dry stone walls. One village has bought a job lot of enormous EU brown Camino signs which overwhelm the small discrete yellow arrows we count about six over 2km. Then they stop. After a short while we reach Conimbriga and a nice little cafe with a promo on a pastry with coffee, we are just finishing when Betsy steps off the bus, timing or what? Before we leave the limestone area we come across a small fertile area apparently irrigated by streams arising just up slope flowing briskly in culverts at the side of the lane. An elderly couple are tending their smallholding. She comes and talks to us in rapid portuguese, the word Santiago is the only one we understand and we nod and grunt. She seems to wish us well and wanders off. In their trailer pulled by the typical mini tractor of uncertain age is an agricultural antique, a brass crop sprayer probably older than its owners.
We press on and the villages become slowly more affluent with more road works. This and a distinct lack of signs send us somewhat off piste. The GPS and maps in the phones show us where we are and where we need to be. An interesting 45mins ensues of pine forest and undergrowth before we find a track with a yellow arrow just before the village we are aiming for. We are now in the suburbs of Coimbra, this is a large city and was the capital of portugal in the 12th century after the crusades "liberated" it from the Moorish rule it had previously been subject to.
We reach the bridge over the Mondego about 1400 and dive into a bar for a snack and beer and await a text from Betsy. They come thick and fast and we soon meet up. We are looking for a room for the night and are close to the one in our guide when we are accosted by a friendly portugese who asks if we are bound for Santiago and if he can help us, this is not unusual in cities on The Way. We explain we are looking for a room and show him the name, he sets off with us in tow, his English is very good and his wish to help obvious, he has ridden a bicycle to Santiago from Coimbra (his home), he is a bus driver, how do we like portugal?/portugese? All this talk confuses his sense of direction and he stops to ask directions of friends in a shop. He proudly brings us to the door of the pension we thank him, a lovely friendly fellow past pilgrim.:…. We are less than 100m from where he met us!
Coimbra is good place to have a wander lots of litttle alleys, a church from 13thC dedicated to our Jimmy and lots of good eating places at pilgrim prices. We find one!