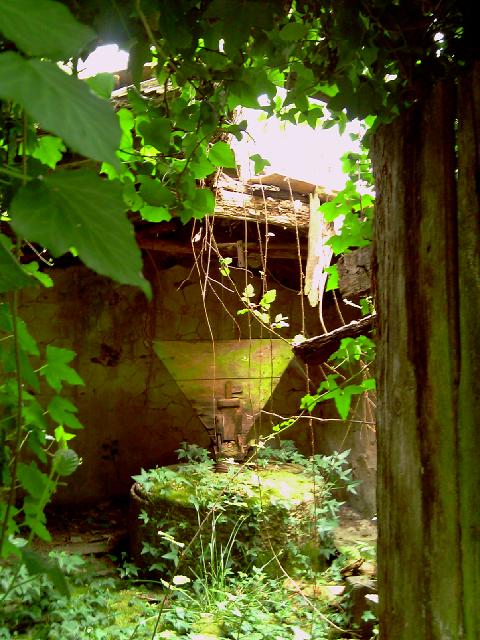 May 24th Monday. Segunda-feira.
We left the very excellent albergue in Ponte do Lima slightly later at 0630 due to a day planned as slightly shorter than yesterday. We also hope the weather forecast is accurate and the cool cloudy day forecast is accurate because we have a 400m ascent to do. In the event after 10km through fields of crops and vines we have had a touch of rain and it is cloudy and cool. The collapsed bridge mentioned in several accounts and of concern to Lyn an Australian also walking from Porto, has been replaced by two immense steel girders, not pretty but should last a few centurys. On the way we have met a lovely couple cutting hay and forking it on to an ancient wooden cart pulled by a docile cow, he sees us taking pictures and stops the strimmer (alas not a scythe) and gets Tim to hold her lead rope for photos. We add a slow worm to the witch's collection of roadkill.
The ascent in the event is not bad through pine and eucalyptus forest and down again passing old stone crosses, springs and an old mill with three buildings and a few old millstones, it was apparently a maize mill making flour for broa, the local bread. Later in the little shop in the village of Rubiaes we see for sale a small maize stripping machine looking like a large bean slicer – we needed to inquire of the man running the shop what it was and then decline to buy it on grounds of weight (it was cast iron).
The albergue appeared on the path in the strung out village on the side of the valley we descended into just after the 13th C romanesque church. The albergue was open at 11.30 when we arrived but with no guardian so we signed ourselves in and he arrived later no problems (it is supposed to open at one) and is well equipped and clean.