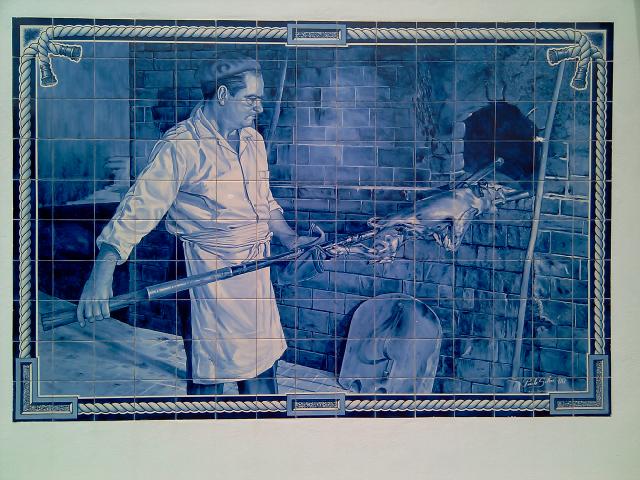 May 15th Saturday.
Papa left town yesterday eventually (lots of shots of plane on tarmac) so Portuguese television will have to find alternatives to fill up the airwaves. We however set off from Coimbra three together again. It was not a great night's sleep, the students were out late. It may have been term end or graduation – there were a few gowns and oddly dressed young people celebrating. There again it may have been a normal friday night in Coimbra. But the fireworks at 00:30 were unexpected.
We start along the main road from the station down the bank of the river and branch of following an almost completely overgrown canal. It is very flat, Betsy's shin is behaving itself and we spot 2 or 3 probable marsh harriers.
The day continues over a few low rises on mostly minor roads until we join the N1 main road to Porto for a few km of unpleasant walking until we are off once more on side roads. Many of the houses we pass have orchids in bloom on patios, Betsy is a bit jealous, all of hers having died after 2-3 years.
The countryside has a few small fields with crops but probably less than the past; there are large numbers of large brick wells in the fields; looking in, the water level is only a metre or so down. They may still be in use later in the year.
Betsy's shin is starting to hurt again by the time we pass through a bamboo passage on the outskirts of Mealhada. The town seems to think a lot of itself having a new statue to Bacchus and some tile pictures on the side of the road of a man doing something unpleasant to a pig. It is famous for roast suckling pig, maybe we will see later if this is justified. Meanwhile we have pizza for lunch before negotiating a night's accommodation at the Residencial Oasis.