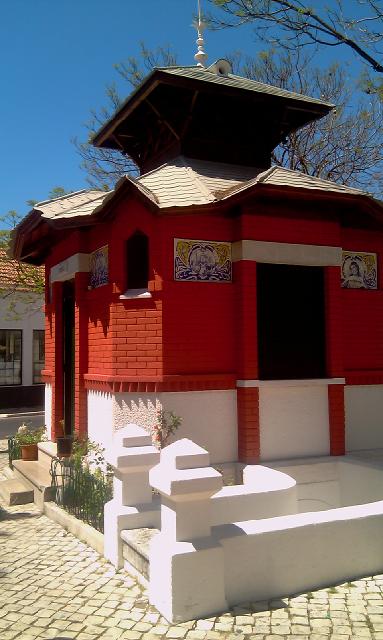 May3rd Monday.
Not the best nights sleep. There is a main road 200m away from our pitch on this otherwise exellent campsite.
We catch the bus into the centre (excellent value bus passes $3.5 per day) and get our pilgrim passports at Igreja dos Martires (office half way down on lefthand side).
We managed a ride in the street elevator on the way also on the transport passes.
It then seems apropriate to drag Jane through the back streets of Lisbon for 8km to the parc dos nacoes as a starter. This is the expo 98 site now a shopping and tourist center. The walk through the suburbs of the city produced a few excellent photo ops as well as lunch for less than coffee croissant and OJ in the main square.
A ride back on Lisbons metro on our passes returned us to the campsite in time for a picnic dinner. It's still cool and windy at present and ideal for walking. Photo a ladies loo.